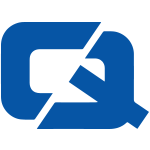 Car insurance customers in the market for a new vehicle have been urged to buy now.
Despite the fact that new car sales were down by 30.5 per cent in March compared with the same period of 2008, the Retail Motor Industry Federation (RMIF) has claimed that there are good deals to be had.
RMIF director Sue Robinson added that the market could be set to improve further should the scrappage scheme come into force.
"Consumers will look to new cars again, given the right impetus, and the RMIF is continuing to lobby for the scrappage scheme which could help revive car sales and remove high-polluting cars from the road," she added.
Meanwhile, motor insurance policyholders who are feeling the effects of the credit crunch have been advised they could save money by adopting greener driving practices.
Automotive repair company Kwik-Fit recently claimed that motorists could save up to three per cent of fuel by ensuring their tyres are properly inflated.
Visit the #1 Car Insurance page