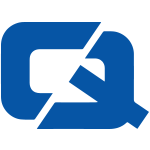 Stolen vehicle recovery firm Tracker has urged those who have motor insurance policies to take all possible measures to ensure they are not the victims of car crime.
According to a recent carrentals.co.uk survey, over 40 per cent of drivers in the UK have been victims of car crime, which has led Tracker to release some practical precautions for minimising the risks.
Stuart Chapman, police relationship manager at Tracker, said: "By adopting a few simple measures, drivers can reduce the risk of becoming a victim of car crime.
"It only takes a few moments of thought, but prevention is definitely the best protection from criminals."
Tracker advised car insurance customers to plan their routes to avoid getting lost in strange parts of town and to ensure that they do not pull in anywhere unless it is busy or a service station.
It added that it is prudent not to retaliate when another driver is aggressive and to lock all doors when in the car.
This comes after officials in Litherland and Netherton warned car owners to ensure they do not leave valuables visible in their car as they could attract opportunist thieves.
Visit the #1 Motor Trade Insurance page