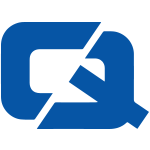 25 March 2013

March is usually attributed to the start of spring but many in the UK could be mistaken for it still being in the middle of winter with freezing temperatures and heavy snowfall still prevalent.
The past weekend (March 23rd) has seen many parts of the country blanketed in the white stuff causing havoc for transport links with airports being shut, trains being rerouted and motorways coming to a stand-still. For those motorists that have places to be in the coming days then it can become a challenge to drive safely on the ice and snow covered highways, luckily the Institute of Advanced Motorists (IAM) is on hand to offer some helpful advice for those hitting the road in the coming days.
Peter Rodger, the organisation's chief executive and one of the UK's top advanced drivers, explains that there are a number of measures that road users can take to stay safe on the icy highways. When moving in snowfall, he says that it is imperative that people get their speed right as setting off too fast could lead to the motorist losing control of the vehicle.
Planning is a key part of driving in conditions such as this and sticking to main roads which are more likely to be gritted is encouraged. Mr Rodger explains that avoiding smaller and more rural routes will help to cut out the potential of skidding and slipping while in transit to the office or returning home.
However, if the worst does happen it's important not to panic and keep calm. Mr Rodger notes that keeping track of the location is key as it will become easier to explain to the breakdown services where they can find the stranded vehicle. In the event that a person needs to leave their car they must find a safe place to stand away from the traffic flow.
"Avoid travelling unless completely necessary, and don't ignore police warnings or advice to avoid specific routes. Can you work remotely, or change your schedule?", Mr Rodger added.
For the #1 car insurance, visit ChoiceQuote