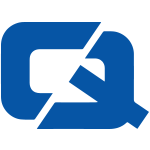 Those who fall under the Gemini star sign have been found to be more likely to be involved in a car accident than others, it has been claimed.
New research from Accident Exchange discovered that of the 115,000 accidents analysed, almost nine per cent involved those born between May 22nd and June 21st.
Taureans were found to be second on the list of those most likely to be involved in accidents, followed by Arians in third, car insurance customers may be interested to learn.
Phillip Hodson, a psychological expert, said that birth dates have been found to influence people's career choices.
"It's not too far-fetched to think that different driving temperaments may likewise be seasonally-influenced," he added.
Scorpios and Sagittarians may be pleased to know they may be the least likely to have to claim on their car insurance, as they were found to be the least accident-prone star signs.
Accident Exchange aims to keep those involved in road accidents "mobile" by helping them cope with the loss of their cars.