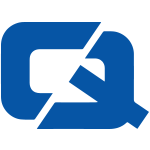 Thames Valley police have become the latest force to warn motorists about the risk of having their number plates stolen.
And sports car insurance customers may want to heed their advice and take steps to deter thieves from stealing their pride and joy's registration plates.
Vivien Thorpe, crime reduction adviser for Slough, said that the number of such thefts reported in the area had increased in recent months.
Stolen licence plates are often used by criminals entering into the congestion charge zone or choosing to park illegally.
"This can lead to a lot of inconvenience for the legitimate owner, who may receive parking tickets and fines for acts they did not commit, and then have to get them cancelled," Ms Thorpe warned.
Motorists ought to park in well-lit area where possible and to consider fitting theft-resistant number plates, she advised.
Last month, West Yorkshire police launched its Screw It or Lose It campaign to encourage car owners to have their number plates fixed with tamper-proof screws.
Visit our Japanese import insurance page