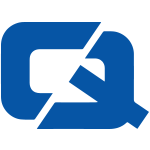 The dangers of driving on worn tyres are well known, but Kiwk-Fit has now warned motorists that there are other rubber-related risks they need to be aware of.
According to the automotive repair centre chain, drivers also need to consider the age of tyres when assessing whether or not they are safe to drive on.
Tyres more than five years old may be suffering from premature ageing, particularly if they have been used infrequently but stored in unfavourable conditions.
Although the tyres may have sufficient tread on them, the ageing process may have led to sidewall damage which could increase the risk of failure when the vehicle is on the road.
Kwik-Fit's customer service director David White said it is important that motorists check the sidewalls of tyres for signs of age-related degradation.
"Low-mileage, older cars tend to be most at risk from premature ageing – as their owners assume there's no problem if they can still see plenty of tread," Mr White added, as he publicised the launch of the chain's new free tyre age check service.
The RAC Foundation issued similar advice about checking older tyres last year and suggested that tyres on classic cars, caravans and trailers were at particular risk of age-related degradation.
For the #1 car insurance – visit ChoiceQuote