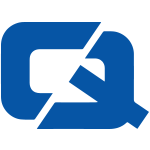 13 February 2013

Buying a car can be an absolute minefield at the best of times and a vehicle information expert has highlighted the need for history checks.
HPI explains that consumers looking to pick up a car from independent retailers need to be careful they are not lumbered with a vehicle which has had a chequered past and could even be illegal. By carrying out these assessments motorists can find out if the car has had any problems in the past and help avoid getting a nasty shock further down the line. HPI notes that drivers should carry out a seller's vehicle check at face value as there could be key pieces of information that may be conveniently left off to push for a quick transaction.
According to figures from Citizens Advice, motorists still register a high number of complaints about used cars that are bought from independent dealers. The checks are designed to make sure that these grievances do not persist in the future and HPI has named a number of things that people can do to ensure that they can spot any problems the vehicle has.
Gillian Guy, Citizens Advice chief executive, said: "People save for years to update their car or buy one for the first time. If you're not a motor head, stepping onto a used car dealer's forecourt can feel like entering a lion's den. But there are things consumers can do to protect themselves, like looking out for unusually low mileage on an old car, which could mean it's been tampered with."
HPI noted that people who are planning to buy from trade need to firstly organise their finances and have a pre-determined budget of what they plan to spend on the vehicle. Researching the current value of a the chosen car is also key as it will help to raise suspicion when the models are being offered at low prices.
For vehicles over three years old, consumers need to check that it has an up-to-date MOT certificate otherwise it could end up costing them thousands in the long run.
Visit ChoiceQuote – for the #1 car insurance