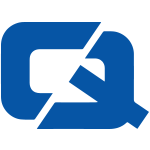 Road users have been warned about the increasing dangers of driving in winter weather.
According to the Institute of Advanced Motorists (IAM), impending blizzards and dropping temperatures will greatly affect the roads and drivers need to be prepared for the drastic change of conditions.
The IAM has suggested that people use low gears to help road traction as well as adapting gear use when travelling down hills to avoid having to brake.
Motorists have been advised to take it slow and allow extra time to reach destinations, ensuring to maintain a reasonable distance behind the vehicle in front.
With decreasing visibility in winter, drivers must make full use of their headlights and ensure that windscreens are clear at all times.
Meanwhile, GEM Motoring Assist chief executive David Williams said the human eye performs ten times better in daylight when images are sharper and colours better defined.
Drivers in winter are therefore limited in what they can see through fog, rain, snow or darkness.
Visit the #1 Car Insurance page