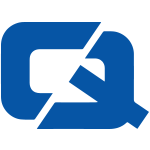 Car insurance holders were among those frustrated this week in Lancashire when a chemical leaked from a tanker on the M61, according to reports.
The Lancashire Evening Post claims that the motorway's southbound carriageway between junction six and junction eight was closed for three-and-a-half hours, with the northbound section closed for around two as the spill was cleared.
Hydrogen peroxide – a weak acid used normally for bleaching paper – was diluted with water to clear the area, while the Highways Agency confirmed there was no damage to the carriageway.
An eyewitness to the event from a motorway bridge told the newspaper that the motorway was "completely closed" and that those responding to the incident dressed in boiler suits looked "like something out of ET".
Last month, the same newspaper reported that Preston's Tithebarn regeneration project could lead to an influx of new visitors which will create transport congestion problems for the area.