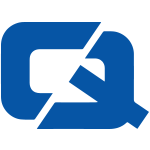 Motorists all over the UK may have saved themselves a lot of money as a result of National Oil Check Week, it has been claimed.
According to car care specialist Comma, the week was a success, with thousands of motorists taking advantage of the free checks around the country.
This comes after the initiative revealed that 45 per cent of drivers were running low on oil, which would have gone unnoticed had it not been for the checks.
Comma sales and marketing director Mike Bewsey commented: "Most people we spoke to were surprised to discover that their cars needed such regular attention and I'm certain we saved at least a few people having to shell out for a new engine."
Meanwhile, the organisation recently claimed that motorists should regularly check their oil levels to avoid having to pay a hefty repair bill further down the line.
Visit ChoiceQuote for the #1 car insurance