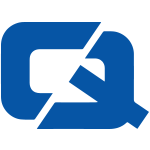 09 May 2013

The new Volkswagen Golf BlueMotion car is available for order by UK customers. The BlueMotion is one of the most fuel efficient cars in the world, meaning that it will save drivers money on fuel and that it has no road tax charges.
The BlueMotion can get 88.3 miles per gallon (mpg) when on a combined cycle as well as only 85g/km carbon dioxide emissions. As well as being energy efficient, it still has all the attributes that Golfs have become known for – safety, practicality and comfort.
The new BlueMotion offers a 15 per cent improvement in terms of fuel economy than the previous model – emitting 99g/km of carbon dioxide. Volkswagen has made several advancements to the fuel economy and emissions of its cars. The original Golf BlueMotion – first debuted at the 2007 Geneva Motor Show – offered 62.8mpg and emissions of 119g/km, which at the time was an industry leading model. This is now beaten by the majority of Golf cars.
Visit Choicequote – for the #1 car insurance