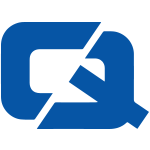 Motorists looking to buy a new car have been advised by Peugeot to invest in its new model 3008.
The manufacturer claims the new vehicle, which will be sold from November, is "ideal for modern lifestyles" and combines space and flexibility with the rugged look and performance which allows for more active use.
This, it stated, makes the 3008 is suitable for a variety of different uses and demographics, including families and busy professionals.
Peugeot also highlighted the safety performance of the new car, which has been awarded a five-star rating by the European New Car Assessment Programme.
"The Peugeot 3008 is aimed directly at the heart of the medium car segment and is the perfect choice for customers who are looking for something different," the manufacturer claimed.
Earlier this month, Peugeot won praise from the Environment Agency for the low carbon emissions of its vehicles for job and management car fleets.
Visit ChoiceQuote for the #1 car insurance