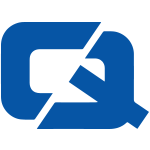 Toyota has made a breakthrough in its fuel cell research, doubling the range of a previous vehicle which used the technology.
Experts at Japanese firm said the new FCHV-adv has a maximum distance 310 miles further than its predecessor.
Toyota added the improved vehicle's fuel efficiency was now a quarter better than older models.
The company said: "The Toyota FCHV-adv also deals with the low-temperature start issues typically associated with fuel cell vehicles."
EgmCarTech reports the Japanese government has already given approval to the car and it will be available there later in 2008.
No details have been released of any plans for the car to arrive in the UK, although consumers could in future order the vehicle through a specialist supplier and a Japanese import insurance policy could provide cover in Britain.
Fuel cell vehicles cars could revolutionise motoring when they arrive on the mass market as they are far more fuel efficient and produce less CO2 than traditional vehicles.