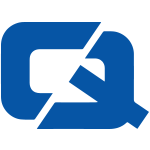 Motorists who drive a relatively new car could save as much as £800 a year in fuel costs compared to those driving older models, according to vehicle rental company Europcar.
The firm tested 11 different sized vehicles of different ages by driving them round a 125-mile circuit of the M25.
Eight of the cars, which were newer, achieved a 14 per cent improvement over the combined fuel economy figures released by the Vehicle Certification Agency, consuming an average of 62.12 miles to the gallon.
But the three oldest cars achieved only a three per cent improvement rate.
Europcar's fleet director Tim Bailey said: "Our experiment shows not only that driving the newer cars will save you money, but also that the driving style adopted plays a huge part in the fuel economy you can achieve in the real world."
Meanwhile, motorists hoping to cut the costs of driving are opting to go green by switching to eco-friendly fuelled cars, according to a survey carried out by British Car Auctions.
Visit the #1 Car Insurance page