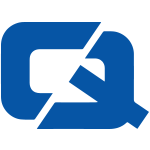 A speed camera system set up to catch motorists in Northern Ireland has so far only led to the prosecution of one driver.
Website 4NI reports a 'Specs' camera network on the A2 in north Down, between Bangor and Hollywood, has only nabbed a single driver since being switched on in May.
According to the site, environment minister Arlene Foster welcomed the use of the technology.
Quoted by 4NI, she said: "Speed is one of the main causes of death and serious injury on our roads. If you crash, speed will always make things worse."
She added the system on the A2 was "welcome" as it would encourage drivers to travel at sensible speeds.
Motorists who are caught speeding often find their car insurance premiums rise, and some may also struggle to get cover at all if ticketed a number of times.
The Lancashire Evening Post recently reported a camera on the B5246 at Mere Brow had been vandalised for a third time, in a move condemned by road safety charities.