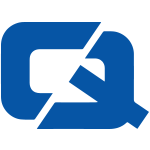 Concern has been raised that while lawful motorists face higher car insurance premiums if they speed along a stretch of road in Northern Ireland, motorcyclists may be getting away with exceeding the speed limit.
Motorbike riders who break the speed limit along the A1 dual carriageway in Newry ad A2 dual carriageway between Bangor and Belfast cannot be detected by new safety cameras because the system tracks vehicles with front-facing number plates, the Belfast Telegraph reports.
The cameras monitor the rate of speed of every car between two fixed points, but it has been suggested that the system is not effective in catching speeders.
Former Belfast lord mayor Jim Rodgers said police are still on the route using hand-held speed cameras "as back-up".
"If we had an effective system then we wouldn't need to be spending more money on back-up methods of detection," he remarked.
However, police have said the cameras are just one of several measures in place to tackle speeding road users.
A recent survey by RoadPilot found that despite the risk of penalty points, fines and higher car insurance, 71 per cent of respondents admitted to speeding on over a quarter of all journeys they make.