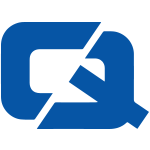 Nissan car sales in Europe dropped last month by nearly a fifth from the same period in 2007, the car manufacturer reported.
Despite selling a total of 530,822 so far this year, the month of October achieved 40,629 sales.
European sales vice president Francois Goupil de Bouille said: "Despite another challenging month across Europe, Nissan maintained sales performances in some key markets such as Italy and France and saw growth in the Ukraine and Belgium."
However, the company, he added, is likely to see little improvement over the forthcoming months which he believes will be "very difficult".
Greece and Holland were the lowest selling countries in October, with a negative variation of sales from 2007 reaching nine per cent and 31 per cent respectively.
The reduction of automotive sales felt by Nissan in Europe may be reflecting the current global financial downturn.
But a recent survey of UK drivers carried out by GPS provider TomTom revealed that 71 per cent of believe they get a worse deal on petrol than European drivers.
Visit the #1 Car Insurance page