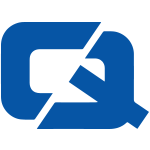 Experts have compared a new car from Nissan with a British coupe and a German power house to see which comes out on top.
Auto Express put the Nissan GT-R through its paces alongside the Jaguar XKR-S and the Audi R8.
Analysts from the publication aimed to find out what the speedy Nissan could provide for its £52,900 asking price.
Testing saw the fight come down to the Audi and Nissan, with the publication describing the GT-R as "well worth the wait".
The GT-R got a special mention for a high level of performance and handling for the price tag, which is cheaper than the £79,995 asking price of the Jaguar.
Drivers buying a performance car such as the Nissan could benefit from turning to the internet for a sports car insurance policy to cover their purchase.
The GT-R boasts a top speed of 193mph and Brembo four-wheel disc brakes at the front rear.