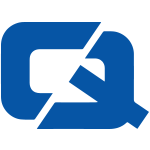 Young motor insurance customers who have recently passed their driving test are at the centre of a fresh debate concerning road safety.
It is the Association of British Insurers' (ABI) opinion that novice drivers should undergo additional training and testing before being set free by the licensing authorities on Britain's roads.
The association claimed that the high number of young car insurance customers on the road every year could be reduced if the government takes action and amends regulations.
ABI director general Nick Starling explained: "A minimum one-year learning period for young drivers and restrictions on passengers carried by newly-qualified drivers would reduce significantly this tragic waste of life."
Meanwhile, the Department for Transport recently announced that it is to adjust speed limit zones around the UK.
It claimed it would make the roads safer by introducing more 20 mph zones, as well as conducting a review of limits already imposed in rural areas.
Visit the #1 Car Insurance page