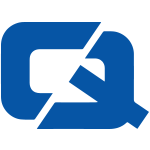 The motor insurance industry has experienced a surge in consumers getting policy quotes on the internet over the past 12 months.
Digital world analyst comScore has revealed that more than 32 million online quote requests were received by insurers in the US in 2007, which showed a 15 per cent increase from 2006 when just over 28 million online quotes were required.
Car insurance buyers have been using the internet increasingly over the past three years with more than 100 million online quote requests made between 2004 and 2007.
Kevin Levitt, vice-president of comScore, remarked: "The rapid growth of the internet demonstrates the importance of a multi-channel approach that includes the ability to request quotes, purchase policies and service accounts online."
Motorists and vehicle insurance providers may also save money as e-servicing becomes more popular.
E-servicing allows more flexibility, enabling consumers to deal with their policies online, making it time-efficient and cost cutting, comScore commented.
Car rental sites were among the top performing web presences in comScore's recent survey of UK internet properties in January 2008.