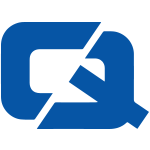 28 September 2012

For many students around the UK going or returning to university is an exciting time of the year as they look ahead to another spell of independence away from their parents' home.
However, for those going for the first time and taking all their belongings with them, the Institute of Advanced Motorists (IAM) has offered some helpful advice.
The organisation noted that the key thing is to ensure that everything is packed up correctly as the last thing a driver wants is items rolling around the back of the vehicle causing a major distraction.
If the car is full to the brim then motorists need to be wary of their fuel gauge as a large amount of packed items can cause a big drain on the vehicle's petrol reserves and could see some people get caught out.
Peter Rodger, IAM chief examiner, said: "It's that time of the year when many eighteen and nineteen year olds pack for university. Make sure you don't overload your car, you can always make another trip home after a couple of weeks."
For the #1 car insurance – visit ChoiceQuote