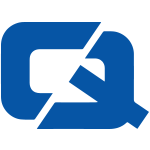 Drivers from the Scottish town of Paisley have five months of "motoring misery" ahead of them now that a major road refurbishment has begun.
This is according to a local taxi driver, who has claimed that although the area in question – Central Road – is in need of facelift, motoring conditions are likely to be difficult for drivers until the work is complete.
Speaking to the Paisley Daily Express, the unnamed cabbie explained: "Central Road must be one of the busiest stretches of road in Paisley.
"It is regularly clogged up with buses and taxis and all that traffic is going to have to go elsewhere for the next five months."
Meanwhile, motorists in the Strathclyde area of Scotland were recently warned by police of the importance of properly securing their vehicles when left unattended to avoid becoming the victim of theft.
The Ayr Advertiser reported that a number of car thefts took place in the region as a result of people failing to lock their doors or leaving valuables on display.
For the #1 car insurance page, visit ChoiceQuote