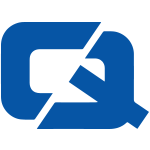 The penalties imposed upon drivers who do not take out car insurance are not tough enough to discourage others from breaking the law, it has been claimed.
Andrew Howard, head of road safety for the AA, said people do not take out car insurance either because it is too expensive or because they do not have a driving licence or an MOT.
In 2006, the average fine for such an offence was £182, yet some insurance premiums can cost £1,000 a year, Mr Howard explained.
"The courts have eventually got to finally sit there and impose a realistic penalty on it," the expert asserted.
Although a number of uninsured cars are being confiscated and crushed, people can buy a car for less money than it costs to insure it, he added.
"It all depends on how far outside the law you're prepared to live," he added.
According to Direct Line, there are 1.5 million drivers without car insurance in the UK, yet only 260,000 are convicted each year.