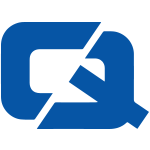 UK drivers have identified pink as the least desirable colour for a car in a new survey.
A poll conducted by online vehicle dealer Carsite.co.uk has revealed that the garish hue, popular among celebrity drivers such as Paris Hilton and Elton John, is the one most likely to put British car buyers off.
Other colours which proved unpopular choices include brown, gold and lilac, while the most popular shades remain silver, black and blue, accounting for 65 per cent of UK vehicles.
Alistair Jeff of Carsite.co.uk stated that the data should also act as a warning to any car customers looking to buy a vehicle with an eye on selling it on later.
He said: "Conservatively toned models will traditionally achieve a higher resale value than their more vibrantly coloured counterparts."
This comes after research by automotive paint supplier PPG industries earlier this month revealed that silver is the single most popular car colour in the world.
Visit ChoiceQuote, the #1 for car insurance