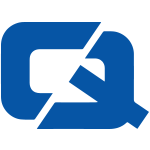 Car insurance premiums may be twice as at risk if government plans for stricter speeding penalties are approved.
The Department for Transport has outlined changes to the current points and fine system that would mean some drivers are punished twice as heavily as others for speeding.
Under the proposals, a motorist breaking the speed limit on a 30 mph road would pick up a £60 fine and receive three licence points.
However, if the driver exceeded 45 mph on that road, the fine would increase to £100 and the points penalty would be doubled – which could have ramifications for car insurance premiums.
A poll by Motorpoint revealed that almost nine out of ten motorists deem the planned penalties to be too harsh.
David Shelton, managing director of the firm, noted the concerns but added: "Drivers must be made aware of the dangers of disobeying speed limits which have been set to reduce the number of accidents."
Road safety minister Jim Fitzpatrick told Sky News that it is important to distinguish between severe speeding and those who "just drift over the limit".