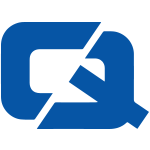 Car insurance customers across the UK are being warned of an expected plunge in temperatures that could see thousands of motorists stranded in the new year.
More breakdowns are expected on Monday January 5th than any other day over the last 12 months, with drivers falling victim to flat batteries and frozen cooling systems.
The Met Office anticipates temperatures as low as minus 13 degrees C over the five days between New Year's Eve and the following Monday.
And UK firm Car Parts Direct predicts that many motorists could be in for a nasty shock when they return to work that day, with the cold snap pushing their vehicles to the limit.
"The combination of freezing weather and vehicles parked up always finds the weaknesses of a vehicle," said Martin Mosley, a spokesman for the company.
He advised drivers to check antifreeze levels ahead of the colder weather, adding that this would help to guard against their cooling system freezing.
The icy conditions could also lead to a greater risk of collisions on the roads, with West Mercia Police reporting a rise in the number of accidents during a similar period of weather earlier this month.