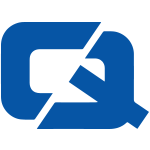 Police in Northumbria have gone a step beyond their call of duty and tackled motorists' mobile phone use during a week-long campaign aimed at reducing drink and drug-driving offences.
Camera vans captured 108 mobile phone offences, on top of 1,757 other fixed penalty notices.
Chief Inspector Bob Ryan, from the force's Harm Reduction Unit, said: "We did not set out to 'get' drivers, we set out to make sure that all road users were kept safe from harm, so they can all enjoy a happy Christmas."
He added that, according to research, using a mobile phone while driving increases the chances of being involved in accident by four times.
It is therefore "vital", he said, that motorists are in control of their vehicle at all times.
This comes shortly after the Institute of Advanced Motorists urged motorists not to drive while under the influence of alcohol.
It claimed that even "the odd tipple" is enough to impair a driver's judgment causing him to lose control when behind the wheel.
Visit the #1 Car Insurance page