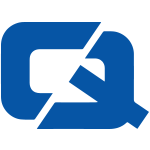 Lancashire police are facing uproar over their approach to car crime after Ministry of Justice figures revealed "soft penalties" are being given to offenders.
According to the figures, almost 300 joyriders and car thieves in the area were let off with written warnings.
Speaking to the Blackpool Gazette, Lindsay Hoyle MP of Chorley said she cannot think of any reason the police would take such "a soft approach".
"It is a crime, it causes a lot of distress and in some cases cars are never recovered," she added.
But Lancashire police Inspector John Clucas said many of the offences in question refer to young drivers taking their parents' car without permission.
He added that police only issue cautions to first-time offenders – youths and adults alike – while taking the individual's circumstances into consideration.
Meanwhile, police around the country have urged car owners to be extra vigilant over the coming weeks as car thieves are expected to step up their game in the run up to Christmas.
Visit the #1 Car Insurance page