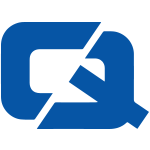 Northamptonshire police will use trap cars and Bluetooth technology in a bid to lower vehicle crime in the area, it has been reported.
A hidden camera in a trap car will film anyone who breaks into and steals anything from it, the Northants Evening Telegraph reports.
The vehicle will be equipped with Smartwater, a substance that is invisible to the naked eye, which is sprayed on the offender and remains on the skin even if washed, giving police grounds to make an arrest.
Bluetooth technology enables police to alert people via text messages to remind them to keep their cars secure in certain crime hotspots.
Sergeant Dennis Murray, who is spearheading Operation Tiger, said: "These new state of the art technologies will allow us to both identify those criminals who commit vehicle crime and remind people to be extra vigilant when they leave their vehicles."
Thames Valley police have claimed that there are more thefts from vehicles than there are thefts of vehicles.
Car insurance customers have therefore been advised to remove valuables from a car before leaving it unattended to dissuade "opportunists" from trying their luck.