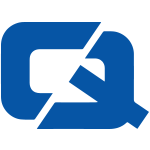 A recent police crackdown on illegal vehicles in north Tyneside has been heralded a success after arrests were made and vehicles seized.
The operation, aimed at reducing the level of unroadworthy vehicles on the area's roads, including dangerous, uninsured or untaxed cars, resulted in seven arrests and the seizure of 64 vehicles.
North Tyneside Operational Support's Inspector Milan Kupusarevic commented: "The activity sends out a very clear message – drive illegally in north Tyneside and you'll be stopped by the police and it could cost you a great deal."
He added that this is the sixth time the force has carried out the same operation which has led to a total of 200 vehicles being seized.
Meanwhile, motorists have been warned that driving vehicles that have not undergone regular safety checks and that result in an accident could invalidate their car insurance.
Car Parts Direct claimed that an MOT certificate is not enough to prove that a car is safe because it only measures its roadworthiness on the day of the test.
Visit the #1 Car Insurance page