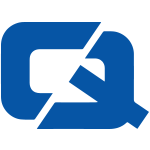 A series of National Country Roads Weekends launched around the UK today have encouraged Tayside police into action, warning motorists to mind their speed in rural areas.
In an effort to influence motorists against driving dangerously, officers will visit a number of speeding hotspot areas.
Tayside's head of road policing Chief Inspector Sandy Bowman said: "My message to drivers is – please, focus on what is going on around you at all times, drive within the speed limit and moreover at a speed that is suitable to the conditions."
He added that the changing weather will result in different road conditions – for this, he claimed, drivers must be prepared.
Winter weather, he added, provides an increased potential for loss of control of a vehicle, particularly on country roads where a rising number of accidents have occurred recently.
Meanwhile, police in East Cheshire are due to step up patrols this winter to help reduce weather-related road accidents on problem routes around the area.
Visit the #1 Car Insurance page