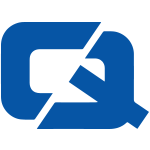 Roads with a particularly poor surface have prompted a surge in car insurance claims, according to one company.
Warranty Direct told the BBC that it has seen a rise in motor insurance claims as a result of suspension failures, many of which it says it believes to be the fault of inadequate road surfaces and potholes.
According to the BBC, more than £1.7 million of compensation has been paid out to motorists in Scotland over the damage caused by poor road surfaces in the last five years.
"We reckon, looking at our costs, that it costs the British motorists £320 million every year in pothole damage," commented Duncan McClure Fisher, managing director of Warranty Direct.
"And that's not taking into account things like alloy wheels and tyres, so it's probably much more than that."
Warranty Direct recently released research suggesting that nearly a fifth of all cars on the UK's roads could be in a dangerous condition due to damage caused by driving over potholes.