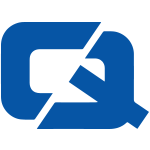 Performance car insurance customers seem to have kept up their buying habits despite the economic downturn, after Porsche reported a rise in its profits.
The latest report from the car manufacturer revealed that profits rose throughout the second half of 2008, despite a recent decrease in new vehicle production, implemented to cope with the financial downturn.
Following an initial 26.7 per cent drop in sales during the first half of last year, Porsche decided to shake up its line to boost profits, which has proven to be successful.
While sales of the Boxster sports car remained low, the 911 series bolstered figures, enabling the manufacturer to continue experiencing positive growth.
Meanwhile, sports car insurance policyholders seem to have ignored the qualities of Porsche performance vehicles, lending their approval instead to the Nissan GT-R.
The £56,795 vehicle received an overwhelming majority of votes by drivers in the 2009 MSN Cars' Car of the Year poll.
Visit the #1 Car Insurance page