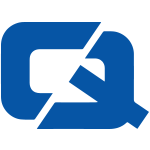 Porsche has announced it is to launch new model within its Cayman Range of cars – the Cayman S Sport.
Sure to require sports car insurance, the new car boasts over 300 bhp and a 3.4-litre flat-six engine.
According to the manufacturer, the vehicle blends the best of the Cayman S, which was first launched in November 2005, with the "visual impact" of the 911 GT3 RS.
"With its black-painted alloy wheels, exterior mirrors and air intake grilles, the Cayman S Sport proudly displays its sporting credentials," Porsche says.
Those interested in purchasing the Cayman S Sport will be able to choose between Orange, Green, Black, Guards Red, Speed Yellow, White and Arctic Silver Metallic.
Sports car enthusiasts will be able to get their hands on the new Cayman when it goes on sale in the autumn.
Porsche recently showcased its latest 911 sports coupe at this year's Goodwood Festival of Speed.
The 911 Carrera was involved in the Sunday Times Supercar Run.