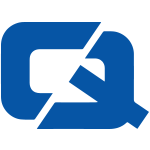 The government could help UK motorists ease the credit crunch strain by taxing less on fuel, according to the Association of British Drivers (ABD).
ABD spokesperson Hugh Bladon said British drivers do not care about the profits oil companies are making because without them there would be no oil in the first place.
He said Britons are being priced off the road because of the 60 to 70p in every pound they put into their tanks that goes straight to the Treasury.
"The government could quite easily reduce the taxation by something like ten pence a litre which would help people out enormously," he added.
Research carried out on behalf of GPS systems provider TomTom has revealed that 66 per cent of UK drivers are worried about the rising cost of fuel on a daily basis.
And around 47 per cent feel that their freedom to drive is threatened by their inability to meet costs.
Visit the #1 Car Insurance page