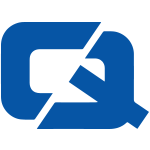 There are measures which can be taken by motor insurance customers to ensure they are safe on the roads this winter, the Retail Motor Industry Federation (RMIF) has advised.
It has claimed that drivers should take extra care when it comes to their tyres, ensuring they are legal and safe.
The RMIF has also advised motorists to carry emergency equipment in their vehicle so that, in the event of an accident or breakdown, they are prepared to deal with the situation.
"There is a great deal of preventative action that you can undertake yourself to prevent the worst from happening," RMIF director Sue Robinson claimed.
Meanwhile, as the UK has been gripped by a recent cold snap, the Highways Agency has been working overtime to reduce the risk of accidents on the treacherous roads.
It reported that it used around 75,000 tonnes of salt on the strategic road network in England last week, compared with a winter average of 10,000 tonnes.
Visit the #1 Car Insurance page