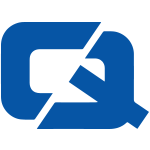 Motor insurance policyholders in Rochdale, Manchester will be pleased to learn that there has been a marked reduction in the number of vehicle crimes occurring in the area.
According to the Greater Manchester Police, overall car crime fell by 50 per cent in the south of the area between January and March this year, compared with the same period of 2008, while thefts and damages in the north fell by 34 per cent.
In a bid to continue driving crime down in Rochdale, police have urged car insurance customers to fight back against the crime by stepping up their vehicle security measures.
Chief Inspector James Troisi commented: "The public can make life hard for these criminals and this is achieved by residents being a little bit more careful."
Meanwhile, police in Essex have issued a warning to motorists that they could be in danger of becoming a victim of vehicle crime if they do not take measures to conceal valuable possessions within their cars, such as satnavs, CD players and laptops.
Visit the #1 Car Insurance page