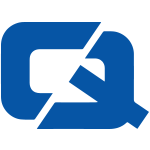 Car insurance customers have been warned that there could be rogue clampers throughout the UK looking to squeeze as much money out of people who park unknowingly on their private land.
With the bank holiday weekend approaching, the Royal Automobile Club (RAC) Foundation has pointed out that motorists could find themselves in a spot of bother when visiting the countryside.
It claimed that landowners know that they will not be able to get away with their "unfair" actions for much longer so are likely to chance their arm for as long as they can.
RAC Foundation director Professor Stephen Glaister commented: "We fully recognise the right of private landowners to protect their interests, but motorists also have the right to expect honest and fair treatment in return."
Meanwhile, car insurance customers planning on heading out on a driving trip over the holiday weekend should make sure to safety check their tyres, Continental Tyres has warned.
For the #1 car insurance – visit ChoiceQuote