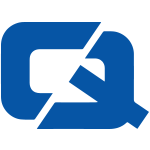 Motorists driving without car insurance are expensive and dangerous on the road, according to the Association of British Insurers (ABI).
Malcolm Tarling, ABI spokesman, said of uninsured drivers: "They are much more likely to be driving in a dangerous unworthy vehicle, are much more likely to be involved in an accident and are much more likely to be convicted of drink driving."
He added that it is encouraging to see the figure of uninsured drivers falling, attributing this to the increased likelihood of police stops and having vehicles confiscated.
Mr Tarling said honest customers are footing the bill for rogue drivers, paying an extra £30 to £35 a year on car insurance premiums.
An operation carried out by police in conjunction with the Department for Transport revealed fewer motorists to be driving without car insurance, MOT or a valid tax disc.
Currently, the level of uninsured drivers in the UK stands at around two million, according to the Motor Insurers' Bureau.
Visit the #1 Car Insurance page