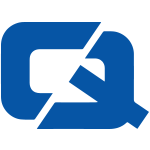 Officials have launched a new safety scheme aimed at reducing the number of accidents caused by drivers jumping red lights.
Transport for London said motorists caught committing the offence could be given the choice of attending educational workshops rather than getting fines and points on their licences.
The workshops are designed to change driver behaviour and cost £95 per session.
Head of the London Road Safety Unit Chris Lines said: "Education plays a vital role in changing motorists' attitudes and we believe by introducing these workshops we will reduce the likelihood of people re-offending."
Statistics from Transport for London (TfL) show two people are killed or seriously injured each week in London by people not obeying traffic lights.
Drivers caught jumping red lights normally face fines, points on their licences and a rise in their car insurance premiums.
TfL oversees the capital's roads and tube network as well as providing general advice and information.