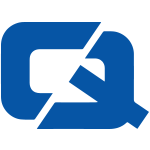 Courier insurance customers who rely on their sat nav systems to find their way may want to heed the advice of police following a number of recent thefts from vehicles.
The Worcester Standard reports that police in the area have recorded a number thefts from vehicles in the area and are now warning drivers to make sure they remove sat navs when they leave their cars unattended.
A police spokesman said sat navs have been designed to be "portable and easily removable" from vehicles.
"Unfortunately, if drivers do not remove their equipment including the holder and any tell-tale marks it may have left on the windscreen or the dashboard there are others around who will happily do it for them," he warned.
Last week, police in Pemberton, Greater Manchester issued similar advice to motorists using sat navs after seven sat navs were stolen from vehicles in two weeks in the area.
Inspector Peter Clarke, of the Pemberton Neighbourhood Policing Team, urged people not to leave any valuables in their vehicles while they are unattended.
Visit our Japanese import insurance page