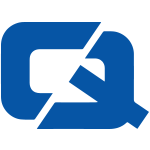 Drivers facing soaring fuel costs could also find the cost of socialising is rising but can save money by following simple tips, the RAC said.
The motoring group said around 85 per cent of car trips made at weekends are undertaken for social reasons.
Experts have therefore put together advice aimed at reducing fuel consumption so drivers need not worry about petrol costs associated with seeing friends and loved ones.
RAC Foundation deputy director Sheila Rainger said rising fuel prices are causing "untold misery" for UK motorists but added: "The good news is that motorists can award themselves a cut in fuel prices of 9p a litre by simply changing their driving habits."
The group says reducing weight in a car and switching off the engine in traffic jams can help cut petrol use.
Drivers have also been looking to change car insurance provider while others have already taken up eco driving advice issued in an online video by the EU Commission last month.