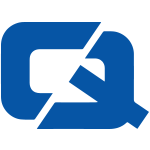 Scottish drivers have been warned that they may be set to pay as much as £1.20 per litre on petrol by the end of this year.
The RAC has forecast that the cost of fuel is set to rise in the lead up to Christmas due to the rising cost of crude oil and wholesale fuels, as well as an accompanying rise in government taxation.
These forecasts have been met with dismay by Consumer Focus Scotland, which predicted that the forthcoming price increase could cause the cost of living for many Scots to rise, particularly those living in poorer or rural areas.
A spokesman for the group told the Scotsman: "Fuel duty increases hit people on lower incomes and in remote rural areas of Scotland disproportionately hard whether they have a car or not."
Such news will serve to increase the role played by alternative fuels and efficiency measures, with TheGreenCarWebsite last month suggesting that liquid petroleum gas (LPG) can be a cheap and efficient alternative to petrol.
Visit ChoiceQuote for the #1 car insurance