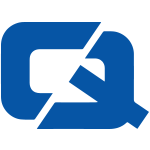 The number of deaths caused by road accidents on Scottish roads has declined but the Royal Society for the Prevention of Accidents (Rospa) has warned motorists not to get complacent.
Figures published today by the charity revealed that 33 fewer deaths were caused on the roads last year from 2006, falling to 281 – the lowest number since records began.
The amount of serious injuries was also reduced to 2,375 – an 11 per cent drop.
Rospa road safety officer for Scotland Kathleen Braidwood welcomed the news, but she added: "We must guard against complacency."
Ms Braidwood extolled the benefits of refresher training for drivers and motorcyclists, saying: "Many people develop bad habits over time without realising it and training helps to iron these out."
Meanwhile, Central Scotland police recently expressed their anger at motorists for disregarding their road safety advice.
Just days after officers launched a campaign aimed at reducing the number of driving offences, seven separate arrests were made in the area for speeding and driving under the influence.
Visit the #1 Car Insurance page