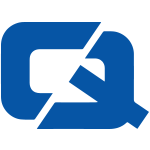 Manufacturer Ford has lauded the government's decision to extend the scrappage scheme, stating that it will allow more motorists to enjoy the benefits of owning a new car.
The vehicle maker stated that trading up their ten-year-old models using the scheme will mean they will gain not only through the £2,000 cash incentive but also from long-term efficiency savings.
It stated that its own modern vehicles are now built with more advanced and economical engines which can save drivers around £200 a year on fuel compared to a 1999 model.
Ford also suggested that newer car owners will not have to have their cars serviced as often, as well as being able to help the environment due to the new vehicle's lower emissions.
Announcing the extension earlier this week, business secretary Lord Mandelson stated that the scheme is also set to help UK industry, with car sales having previously seen a downturn as a result of the recession.
For the #1 car insurance page, visit ChoiceQuote