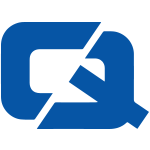 Motorists planning to embark on a drive to Europe en route to ski holiday destinations have been warned to prepare their tyres for the journey.
With an increase in the number of skiers making their own way to resorts in cars that tend to be overloaded with equipment, Tyresafe has advised that hazardous road conditions could cut trips short.
The organisation's chairman Rob Beddis explained: "Driving in snowy mountain regions requires a good level of tread depth to maintain traction with the road and stay in control of the vehicle."
He added that tyre pressure is an important factor, urging motorists to ensure theirs are correctly inflated to suit the road conditions expected.
Meanwhile, Kwik-Fit recently reminded drivers that carrying a sub-zero survival kit in their vehicles is essential during the current cold snap.
The organisation warned that the odds of being stranded at some point during the winter are "pretty high".
Visit the #1 Car Insurance page