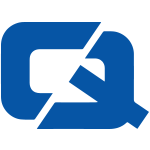 24 April 2013

Skoda's Yeti has been named as Britain's favourite car following the results of a study by Auto Express Driver Power.
The car satisfaction survey canvassed the opinion of 46,000 vehicle owners across the country and Skoda was a favourite among many drivers. The Czech manufacturer dominated the top ten with the Yeti taking the top spot while the Superb and Octavia also among the list. Jaguar's XF, Renault's Scenic and the Mazda CX-5 made up the rest of the top. Despite the positive results for Skoda, the survey revealed that drivers are still not happy with the amount they had to continually pay just to keep their car on the road.
Driver Power stated that in terms of the dissatisfaction category, 74.70 per cent of the respondents said that they were increasingly displeased by the overall running cost of vehicles. This represented a two percentage point rise on the same time last year and, while manufacturers are continually trying to build economically viable vehicles, consumers are demanding models that are cost-effective.
Chris Herbert, Auto Express head of automotive Insights, said: "The overall decrease in satisfaction scores this year is largely a function of the higher expectations of car owners, particularly with regard to build quality, reliability, practicality and performance."
A recent study by British Car Auctions found that rising fuel costs was the number one concern for motorists across the UK. Despite chancellor George Osborne deciding against introducing the proposed fuel duty hike during the spring Budget, drivers are concerned that if the price of petrol and diesel increases any further then they will be forced to give up their vehicle and seek alternative transport methods.
While the concerns about fuel are to play a major part in the decision, it was a successful year for newcomers such as the Land Rover Discovery and the Renault Scenic. These new vehicles were boosted by the all-time high score in terms of customer satisfaction with reliability as this category managed to land a positive 90.71 per cent.
For the #1 car insurance, visit ChoiceQuote