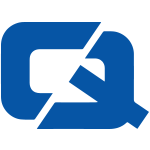 18 January 2013

Winter is now in full flow across the UK with many parts of the country waking up today (January 18th) to see a blanket of snow and ice.
While for many youngsters this weather provides excitement and wonder, those that have to commute to work on the nation's highways dread the hazardous conditions, which have the potential to be dangerous.
With this in mind the Freight Transport Association (FTA) has offered advice for those that will have to be out on the roads while the snow continues to come down. The overriding sentiment from the organisation is that motorists need to thoroughly plan out their journey prior to setting off and take extra caution when they are out and about.
The weekend is set for yet more snow so the gritters will be out in force to combat the icy conditions and the FTA is urging people to take extra precautions both prior to setting off and while driving. Many roads in the south-west and Wales are in areas which have been highlighted by the Met Office as a red weather warning with heavy snowfall expected in these parts.
Malcolm Bingham, FTA head of road network management policy, said:  "Working with the Met office and the Highways Agency FTA's traffic service has been warning our members of the approaching snow.
"This morning (January 18th) has seen a number of lorry related snow incidents in the south-west and South Wales and all motorists need to be aware of the developing snow falls as this weather system passes over the country."
The Institute of Advanced Motorists (IAM) has also previously issued advice for drivers travelling in the affected areas to keep a safe distance between the car in front. Doubling or even tripling the stopping space will help to significantly reduce the chance of being involved in an accident.
While the weather is causing a host of hazards across the UK's road networks, driving sensibly will help to cut down on potential incidents.
For the #1 car insurance – visit ChoiceQuote