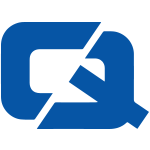 Speed cameras that have been located on the eastbound and westbound carriageways of the A14 in Haughley, Suffolk for the last seven years have led to a decline in motoring offences by nearly two-thirds since 2004, it has emerged.
Safety on the notoriously dangerous stretch of road is being further improved with a £32 million revamp project by the Highways Agency, the Evening Star reports.
The cameras have been removed now that better measures are in place, but not without much praise for their effectiveness.
Former chairman of the Haughley parish council John Prigg said: "During the time the cameras were there, they did a good job in decreasing the numbers of accidents, injuries and fatalities."
Moreover, motorists tend to benefit from travelling on safer roads because they often contribute to lower car insurance premiums.
Last month saw Swindon council decide to scrap funding for fixed speed cameras.
The road safety charity Brake issued a statement saying it was "appalled" by the news.
Visit the #1 Car Insurance page