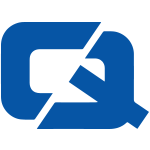 Speed has been named as a 'major factor' in almost half of all fatal accidents in Britain during 2007.
New figures from Northamptonshire County Council suggest that speed is one of the biggest causes of accidents in the county and councillors are advising motor insurance customers to slow down.
Cllr Liz Tavener, Northamptonshire County Council cabinet member for community safety, commented: "All too frequently we learn that driver error and speed are major contributing factors in serious accidents which is why responsible driving is so vitally important as well."
There were 56 fatalities in road traffic accidents in Northamptonshire last year, with a total of 449 people left dead or seriously injured on the county's roads, two per cent higher than the previous year.
At least one person is killed or seriously injured each day in Northamptonshire and 51 of the 449 people killed or seriously injured in 2007 were young drivers. County officials are now working on a campaign with younger drivers to highlight the importance of safety and slowing down.